Louisianna's Mobile Bars
Create a tailored cocktail menu using the name of the person you are celebrating, corporate colours, or simply a long list of your favorites.
Louisianna's supply, the bar, expert mixologists, all glassware, ice, and equipment in our celebration houses, leaving you with nothing to worry about other than entertaining and enjoying their delicious cocktails.
If it's more than cocktails you'd like, they can supply a wide array of beers and spirits. Or, if you'd like to do that bit yourself, they can supply extra bartenders and waiting for staff to help you serve them.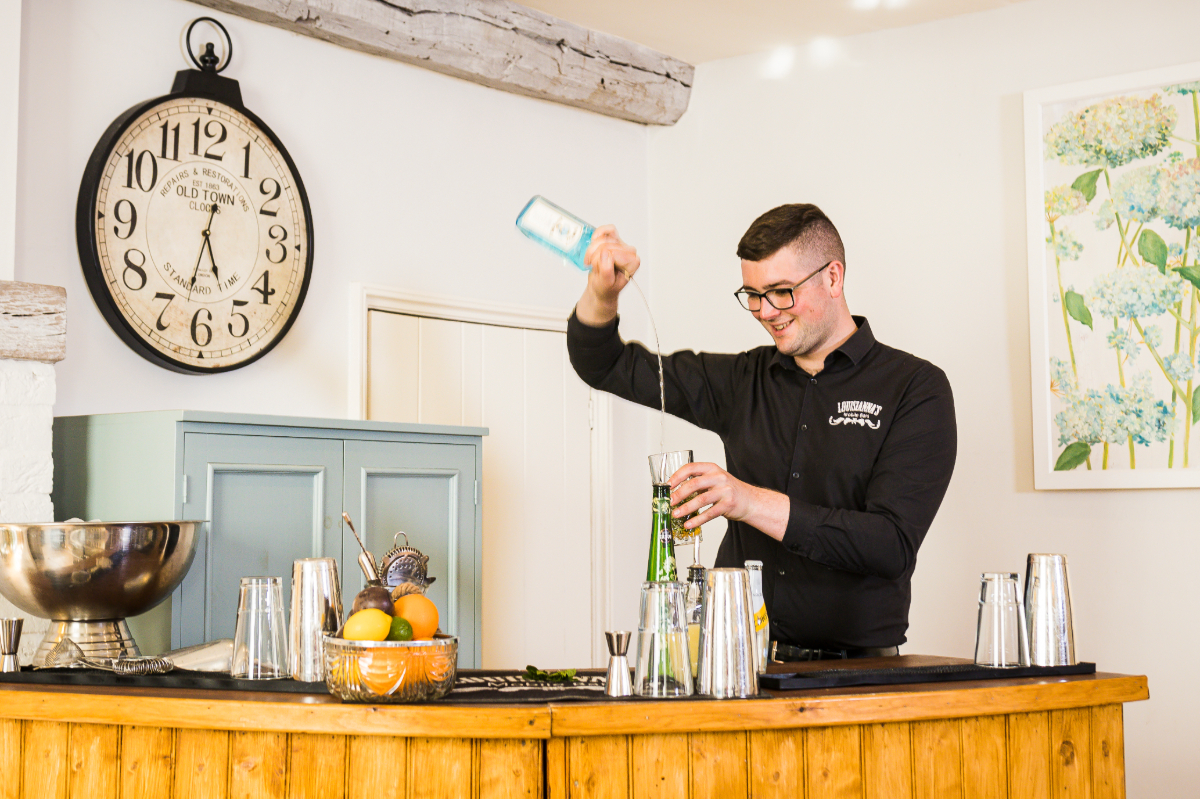 Cocktail Masterclasses
Cocktail masterclasses are the perfect way to bring a group of friends together while learning the art of mixology. Great for birthdays and very popular with groups celebrating a special occasion, our mixologist will fill your evening with knowledge, guidance, and plenty of laughter along the way.
Cocktail Parties
Whether you're having a birthday party for ten or organizing an event for 100, Louisianna's understand the importance of being perfect and great service. Have a choice of bar, a Professional Mixologist for service, and 100 Cocktails Expertly Made!