Giving a gift is incredibly meaningful, which also means it can be very hard to decide what to give.
Instead of spending your time trawling the internet looking for that "perfect gift", why not give an amazing experience to that friend, loved one, or colleague leaving the team. No matter the time of year, using a gift voucher for a holiday, they can take a break when they need it most and gives them something to look forward to!
As a Christmas gift, a birthday present,  a mini-moon to a newly married couple or simply a kind gesture, we have plenty to choose from. They can spend the gift voucher on any of our luxury collection of country cottages, lakeside lodges, and romantic getaways across North Yorkshire. We have countryside locations, as well as holiday homes in pretty Yorkshire market towns.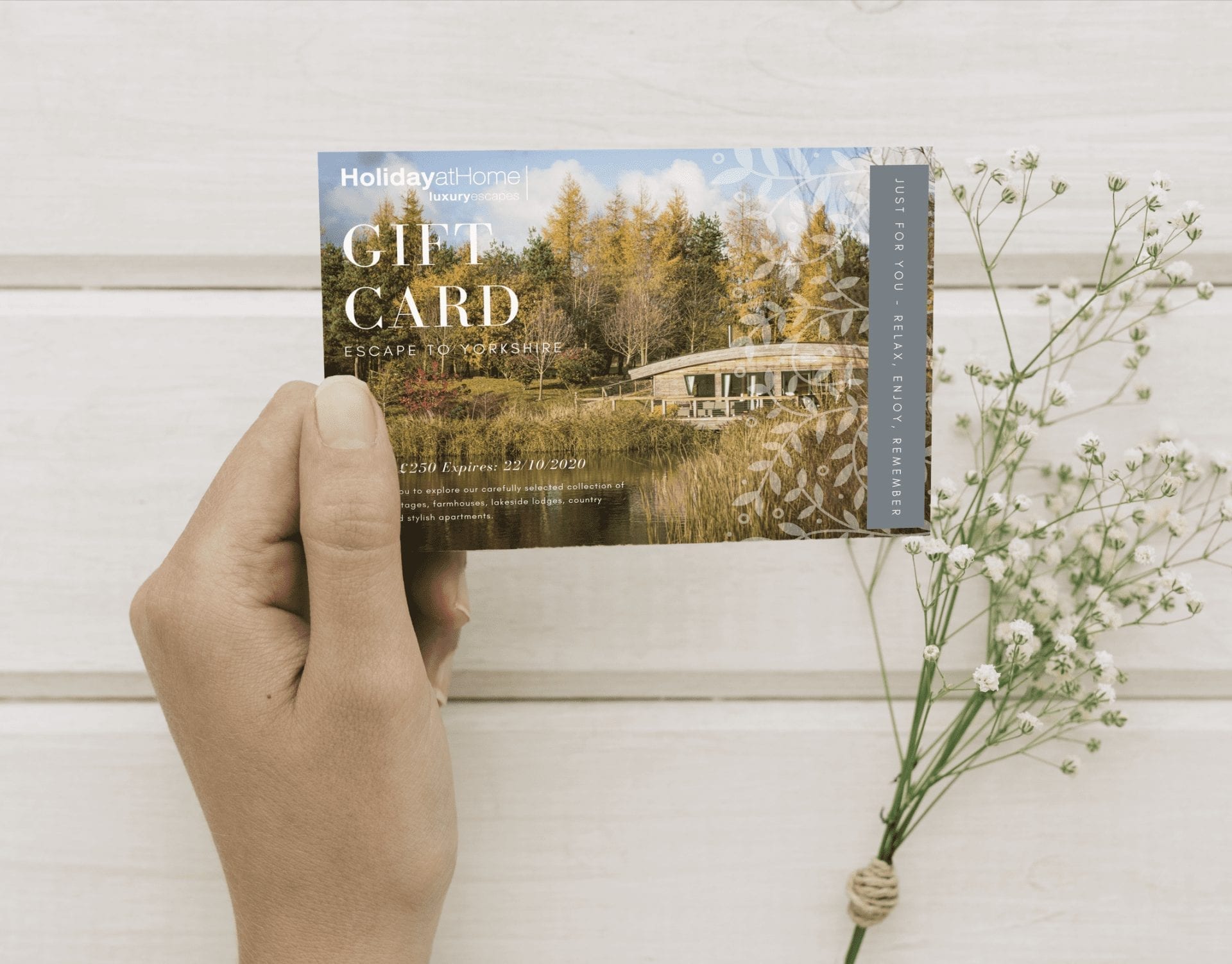 We will provide a personalised gift voucher for any of our luxury Yorkshire holiday cottages, for any amount. The recipient will have a time within which they need to redeem the gift voucher for a holiday. We will do all the work from there, and get it posted to you or them. All you have to do is get in touch or give us a call on 01748 850333 and we can prepare it and get it sent.
Our Exclusives
As well as the self-catering holiday home, we can also help enhance your trip with one of our tried and tested exclusive partners. Book private dining, beauty treatments, flower, photography, and activities in and around your luxury property.