There is so much to 'sea' on the Yorkshire Coast and what better time to visit when the sun is shining and you can wrap up warm and enjoy some of the county's best fish and chips on these beautiful beaches. The Yorkshire coastline encompasses some of the UK's most charming countryside, from tiny fishing villages clinging to rocky cliffs to glorious stretches of white sand and seaside resorts, filled with spectacular views and rich culture and history.
The Yorkshire Coast offers the perfect day out for the whole family and here are a few of our personal favourites...
Robin Hoods Bay
This is the Yorkshire coastline at its most beautiful, an old fishing village where you can explore brooding cliffs, picturesque dwellings and cobbled alleyways over a huddle of red roofed former fishing cottages that spill right down to the edge of the coast - a fact that 18th century smugglers used to hide their illicit trade. This timeless village is perfect for anyone who loves unusual architecture and breath taking scenery. Enjoy a bracing walk or a fireside drink at the Laurel Inn where the bar is carved out of solid rock!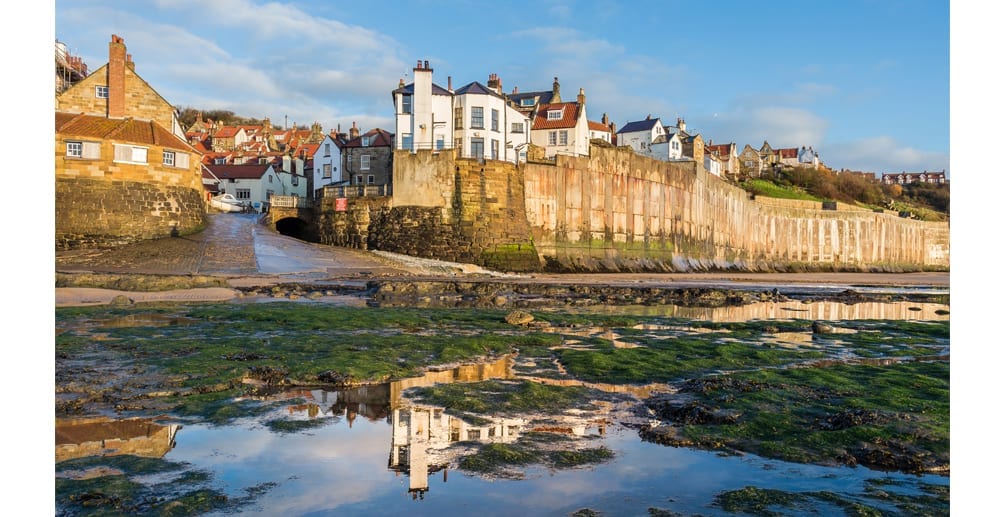 Photography by Dave Zdanowicz
Whitby
Whitby is a much-loved location on the Yorkshire coast, for many things including its Blue Flag beaches, some of the county's best fish and chips, it's fascinating history and culture as well as vampire and goths…
From admiring the atmospheric ancient Abbey set high on a cliff towering over winding cobbled streets to the windswept beach and bustling working harbour to standing beneath the haunting whale bone arch, or visiting the Captain Cook Memorial Museum, where Captain Cook came to serve his apprenticeship in Whitby in the 17th century, Whitby is a town of endless charm and surprising contrasts.
Follow in the footsteps of Bram Stoker, on a expertly guided walk around Victorian Whitby, as he gains inspiration for his classic horror novel Dracula.

Photography by Dave Zdanowicz
Scarborough
Scarborough is the perfect place for a family day out on the Yorkshire coast, with its two bays, each with its own very different character - the South Bay glitters with amusement arcades, ice cream parlours and shellfish stalls, while the quieter North Bay, just a 20-minute walk around the glorious Marine and Albert Drives, offers a more relaxing and nostalgic day out with its glorious rainbow of beach huts and fascinating Scarborough Sea Life Sanctuary.
Immerse yourself in history and explore the magnificent 12th century Scarborough Castle which towers over the town, overlooking the two sweeping bays or visit the Rotunda Museum of geology.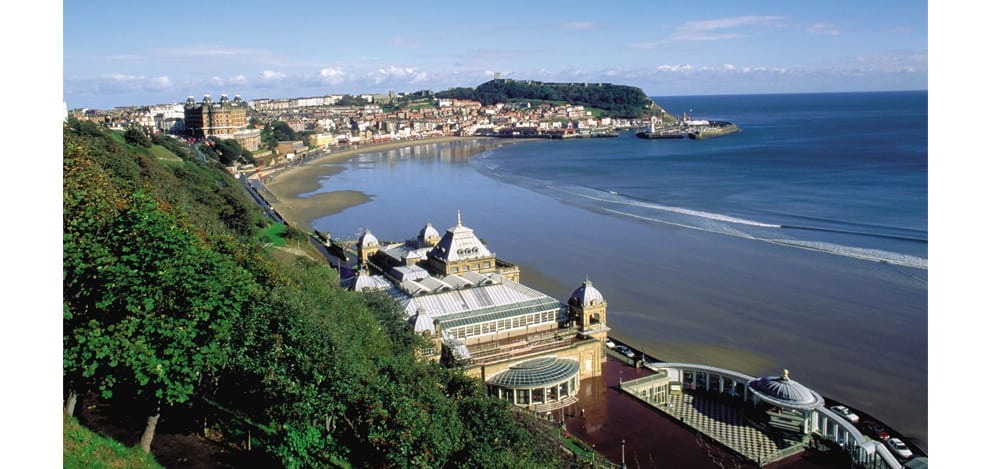 Photography by Welcome to Yorkshire
In the area...
If you are spending a few days with us and have time to visit the Yorkshire Coast, these seaside resorts are the perfect day out for the whole family. Book a luxury break to Richmond, North Yorkshire online today...