Sarah Christie, from Extraordinary Chaos, spent a happy few days at Brompton Lakes with her family and gives us an insight into her stay...
Do you ever have one of those days where you want to hide away from it all? Last Friday was one of those days. Fortunately for us, we were able to do just that, getaway and enjoy a little family time and tranquility at Brompton Lakes lodges...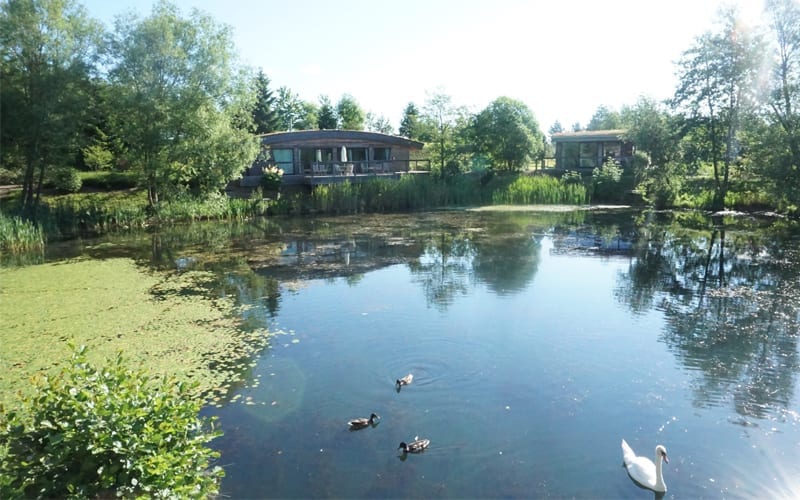 Brompton Lakes is a 20-minute walk or 4 minutes drive from the market town of Richmond, North Yorkshire. This is the perfect location, far enough out for total tranquility. But close enough to offer the chance to nip into town, for an afternoon mooch around the antique shops and enjoy a glass of wine.
All the lodges at Brompton Lakes are unique, offering different styles and colour themes. I chose Abbey Lodge; the colour palette was exactly to my taste, Abbey Lodge is also a pet-friendly lodge. We decided not to take our dog on this occasion, but next time I will. It is the perfect place for long leisurely dog walks.
I knew it was going to be beautiful. However, I was not prepared for how utterly stunning Brompton Lodges is in reality. The lodges offer open plan living space and have everything you could possibly need for a chilled out family visit. Holiday at Home had thought of it all!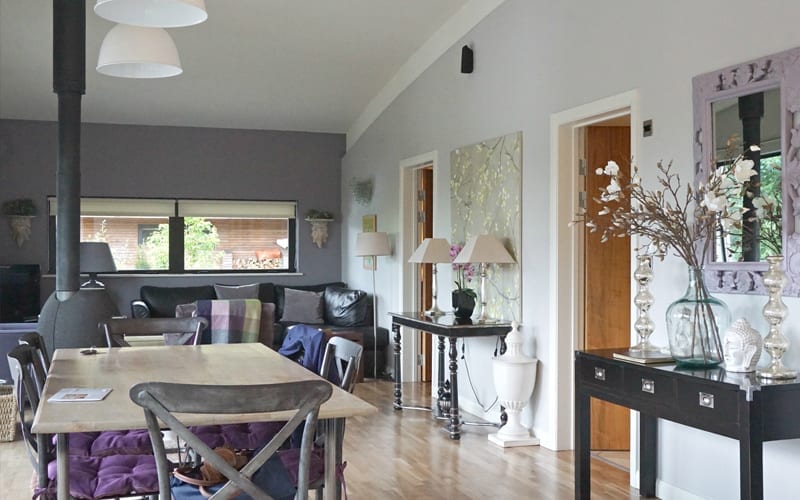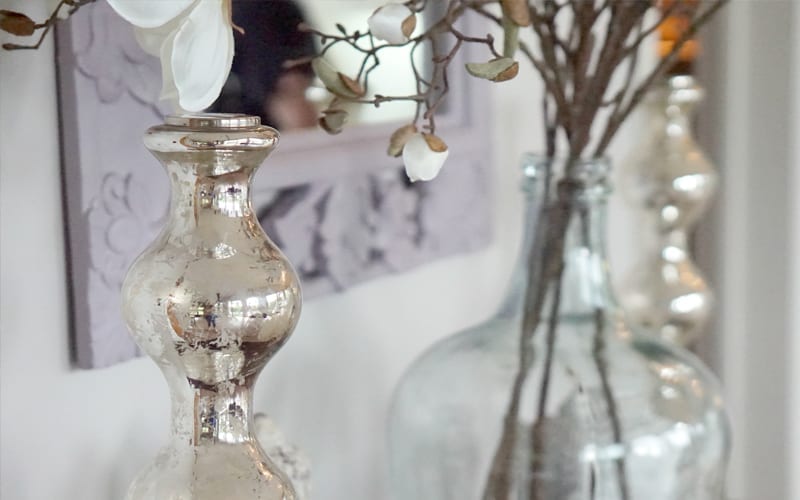 With an extremely well-equipped kitchen that is also sleek, modern and beautiful and a utility area that is perfect for storing recycling and shopping bags but also a washing machine, very handy when travelling with kids.
The bedrooms are stylish with the comfiest of beds, and lots of storage. Offering 2 large modern bathrooms with showers and toiletries.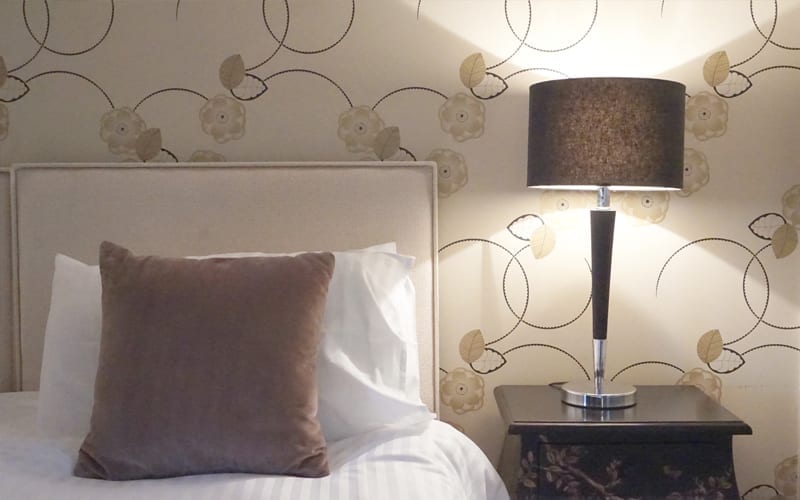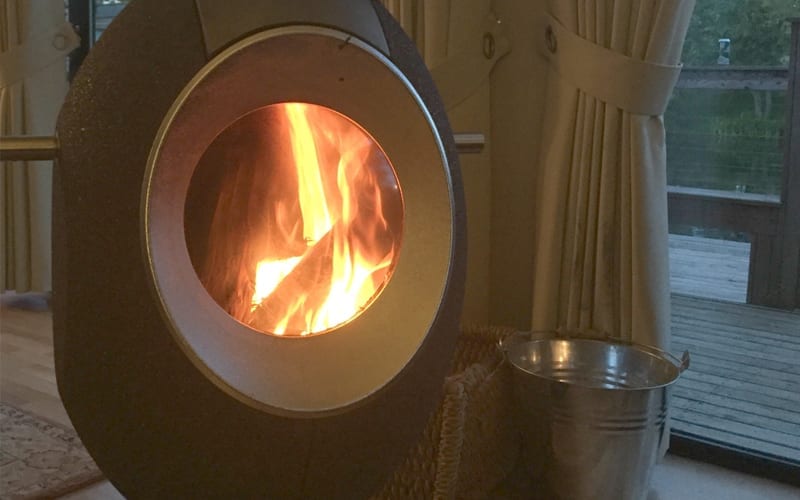 The lounge area is cozy and comfortably seats 8, with the most incredible fire.
The lodge features an open dining area, creating a spacious modern feel. With the front of this lakeside lodge at Brompton Lakes being glass, the panoramic views out onto the lake are stunning. And this leads onto a huge verandah area, which steps down to a fishing jetty.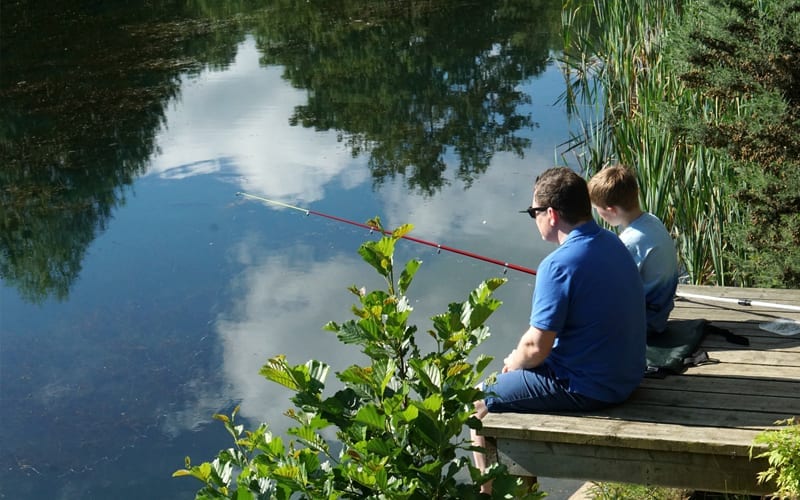 This really is the sort of place you just want to sit and be still, watch the swans on the lake and drink a nice cold glass of wine.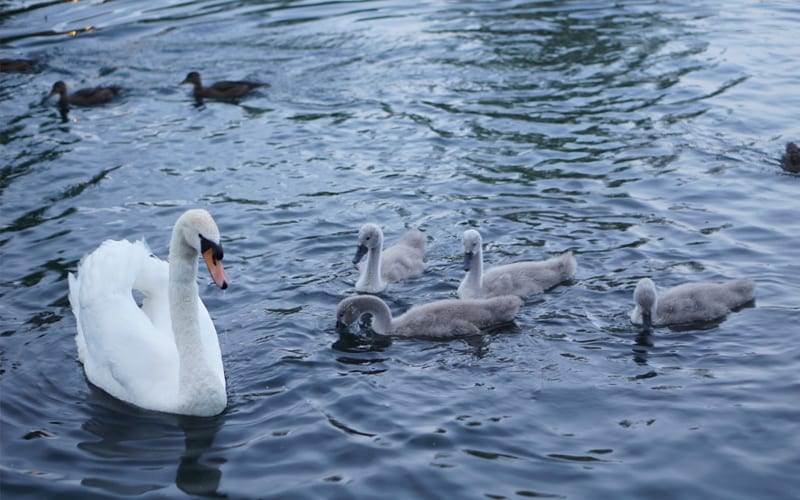 Joe our youngest spent most of his time fishing by the lakeside lodge. He loved the fact that all the family wanted to help him fish. It seems Joe is quite the pro fisherman and spent the weekend offering tips and tricks of how to get a bite. 
For us that was the highlight of the trip, most of the family being together. Usually, there is a party, wedding or somewhere to be. We are all spread all over the country and this is the first time that we all got the time to relax together in many years. It was wonderful!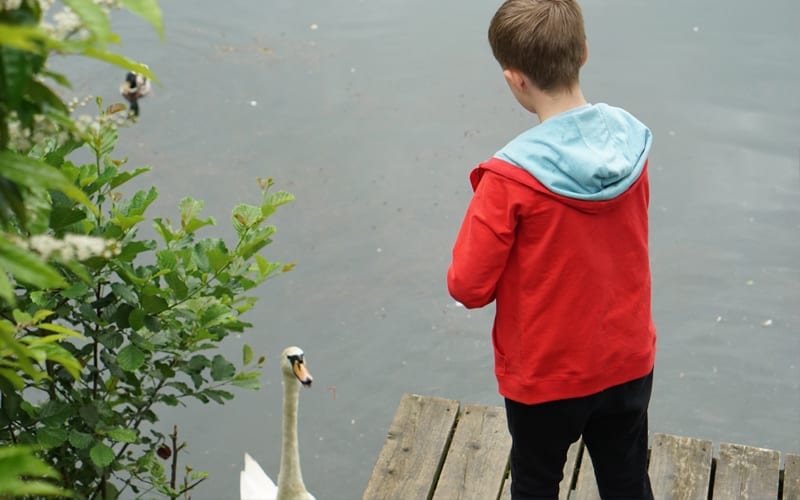 Brompton Lakes is one of those locations that lends itself to all weather. The kitchen is well enough equipped to cook a full Christmas dinner. And with the fire roaring overlooking a frozen lake, it would be idyllic. Yet in summer, with the swans and signets swimming up to say hello and the reflection of the fluffy clouds on the still water.
The fact that you are able to get up make a coffee, open all the doors, and spend the morning sat in the sun watching the lake, makes this a very special place indeed.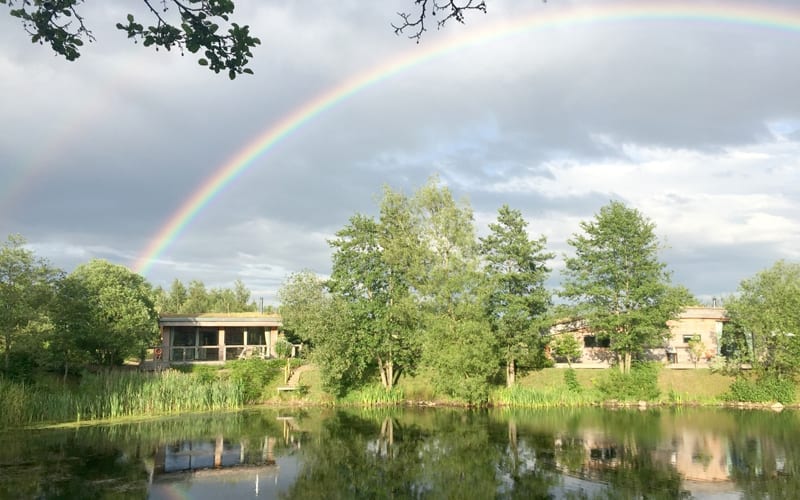 We did nip into Richmond for an afternoon. And I visited Easby Abbey with my sister-in-law to take photos one evening. But other than that we did not want to leave. We felt so relaxed, but more than that, we felt content and happy in each other's company. 
The boys occasionally walked round to the on-site football pitch. We took an afternoon walk around the lake, which is breathtaking. There are on-site spa and BBQ areas you can book. Yet you also have a BBQ on the lodge decking, should you want to cook alfresco.
If you really want to be pampered there is an option to pre-arrange a dine in service, you can order a delicious meal direct to your lodge, this is something I wish we had done and is on my list for our next visit.
As Chris and I sat on our last evening enjoying a glass of wine, everybody else had left and Joe was desperately trying to catch fish no 15. We agreed Brompton Lakes in North Yorkshire is the sort of place you keep going back too, this will become an annual trip for the Christie family.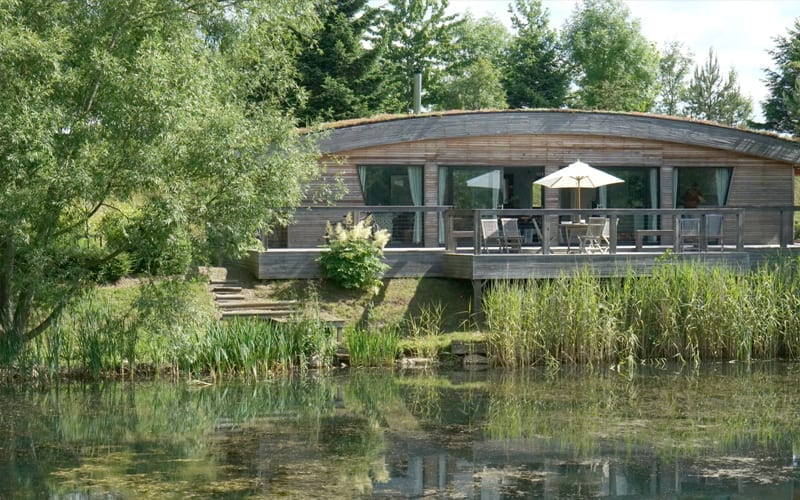 Brompton Lakes is special. It is the perfect spot to get all the family together, an ideal place for us to relax. Where the boys are able to relax, because actually as long as they can fish and play football they are happy.
If I had to find fault with Brompton Lakes, it would be that once you arrive you don't want to leave the family-friendly lodges.